Specialists in Engineering Metrology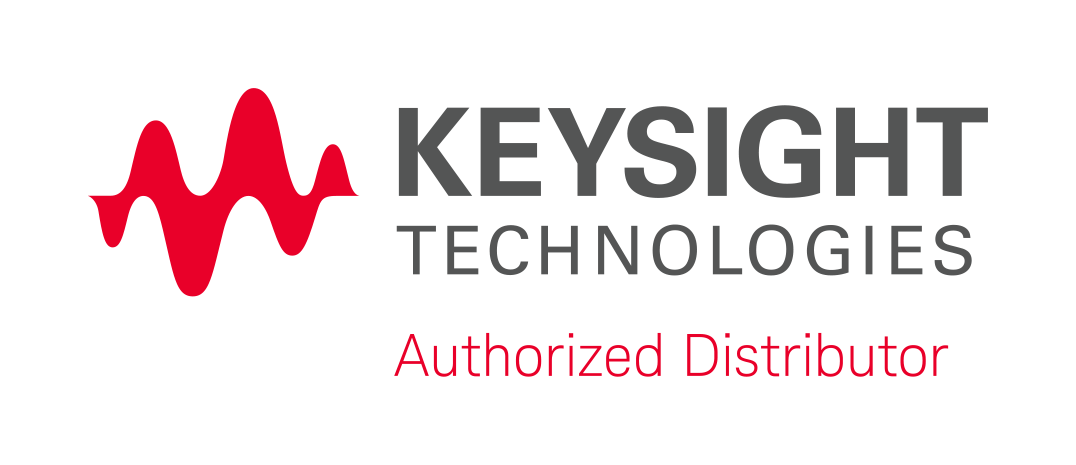 Keysight Technologies, formerly Agilent's Electronic Measurement Business
Angular Positioning
Measurement
Angular position measurements can be made using interferometry on rotary axes, such as indexing and rotary tables as well as other angular positioning equipment. Agilent produce two differing systems as described below. These systems can measure through any angle up to and above 360°. The optical setup allows for measurement of tables with a lift (up to 15mm) and rotate type mechanism. The supplemental fixturing may be used with either 55290A or 55290B.
Rotary Axis Measurement Kit 55290B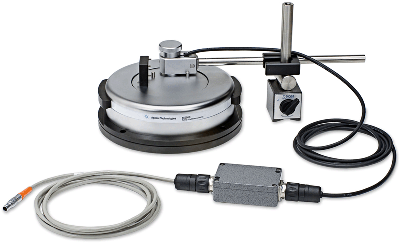 Setup for measurement of a rotary table on a horizontal spindle machine
55290B Rotary Axis Measurement Kit Contents
Description
Part Number
Quantity
Socket-head Cap Screw, M6x12
4
Hex-Allen Key Ball Point, 5 mm
1
Hex-Key Ball End, 2.5 mm
1
Storage Case
1
Signal Interpolator
1
Post (~200mm)
1
Post (~300mm)
1
Set Rotation Prevention
1
Magnetic Stand
1
Rotary Transducer Head
1
Magnetic Alignment Reflector
1
Flanged Adaptor Shaft
1
A quad B Cable
1
Adapter Plate
1
Storage Case
1
Angular Positioning
Measurement 55290A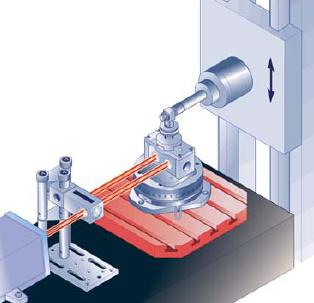 Setup for measurement of a rotary table on a horizontal spindle machine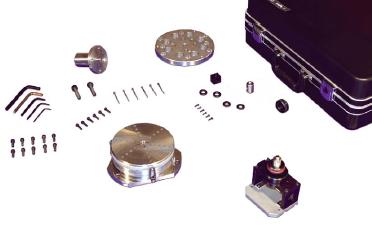 Angular Positioning Kit (55290A)
Angular Position Measurement (APM) Kit Contents

Description

Part Number

Quantity

Adaptor
1
Post (~ 25mm)
1
Carrying Case
1
Flanged Shaft
1
Split Nut with O-Ring
2
Circular Adapter Plate
1
Precision Angular Indexing Table
1
Mounting Hardware and Hex Keys
1
Angular Optics Mounting Fixture and Clutch Assembly
1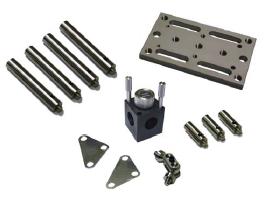 Supplemental Fixturing Kit

(55290A-744)
Supplemental Fixturing

Kit (55290A-744) Contents
Description

Part No.

Quantity

Gusset
2
Post (~ 50mm)
3
Post (~ 100mm)
4
Base (large)
10768-20214
1
Adapter Plate
10768-20215
1
Flexible Ball Joint
10768-60203
1
Height Adjuster
10785A
1
C. D. Measurements Ltd., Chomlea House, Hadfield Road, Hadfield, Glossop, SK13 2ER, U.K.
Tel. 01457 852929
Email : sales@cdmeasurements.com
All Trade Marks Acknowledged